Saver to Serve
CONQUERING FEAR
Thursday, April 28, 2016 by Rosie J Williams
They will have no fear of bad news; their hearts are steadfast, trusting in the Lord.
Psalm 112:7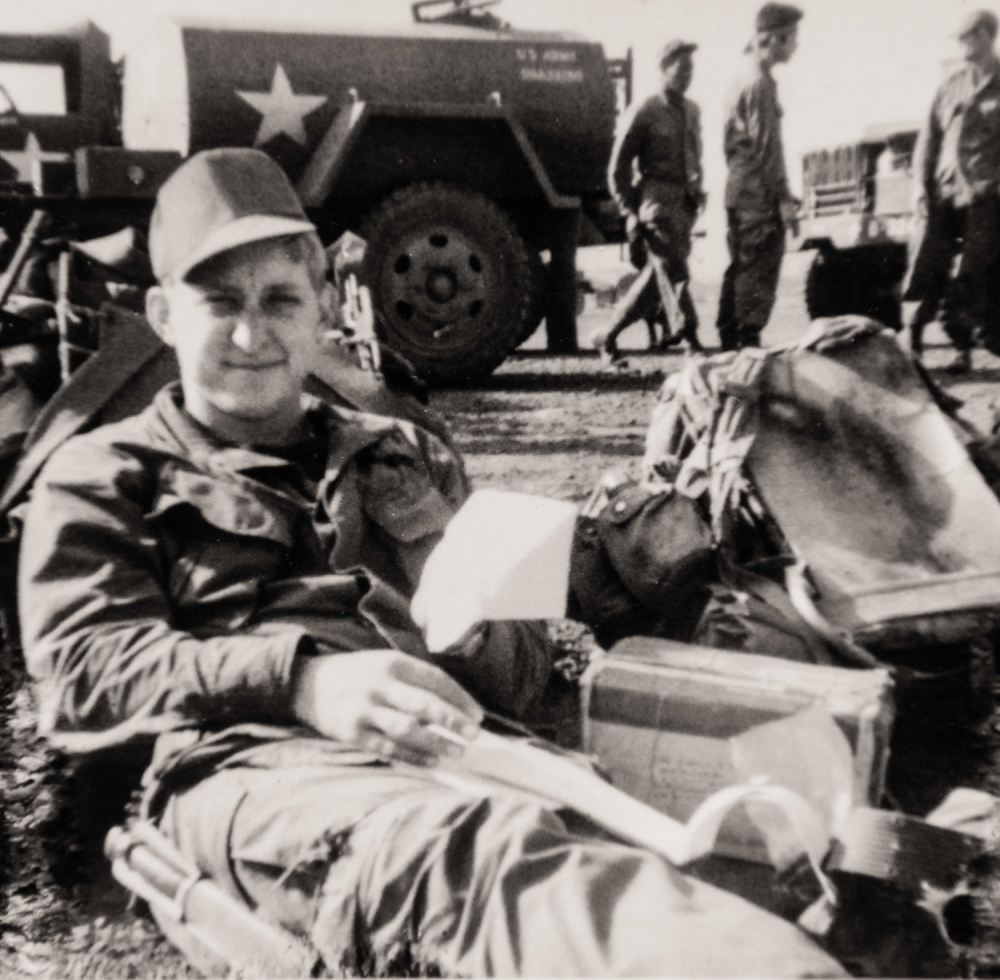 If we're honest with ourselves, what military wife doesn't fear bad news at one time or another?
In 1969, I found myself glued to the television. It wasn't the comedic antics of Lucille Ball that had me tuning in; it was the evening news and usually it was anything but good. With my fiancé, Steve, a world away in the jungles of Vietnam, I was desperate for any information to reassure me that he was safe.
I remember watching one particularly alarming news broadcast with my father-in-law and the deafening silence when we turned off the television. The images of war and the uncertainty about the future made my heart anything but steadfast. Although he tried to reassure me that Steve would be ok, I knew by the look in his eyes that we had the same unspoken emotion hanging in the air…. fear!
Modern day technology has brought war even closer to home. Code words mentioned in an email or tense body language picked up over an Internet call can produce a gut-wrenching fear for military wives today. The sounds of the battleground can be brought right into our living rooms!
In the face of fear, I find myself comforted by scripture. Blessed are those who fear the Lord who find great delight in his commands. They have no fear of bad news; their hearts are steadfast trusting in the Lord (Ps 112:1,7).
In the book, A Woman Who Trusts God, Debbie Alsdorf asks…. what about the fear? If you are fearful today, remember that God loves you, and sit with the truth of his love. Why love?
I John 4:18. There is no fear in love. But perfect love drives out fear, because fear has to do with punishment. The one who fears is not made perfect in love.
There will always be something in our circumstances—or in our imaginations—to cause us to fear. But notice the second part of Psalm 112:7. Our hearts will be steadfast if we place our trust in the Lord. Not in the government, not in top-grade weaponry, not even in our own abilities. My prayer is that you can trust and dwell in God's love and sovereignty, and release your fears to Him.
Alsdorf, Debbie. A Woman Who Trusts God, Grand Rapids, MI: Revell, a division of BakerPublishing Group, 2011.
---