Saver to Serve
LETTERS FROM NAM
Monday, October 12, 2015 by Rosie J Williams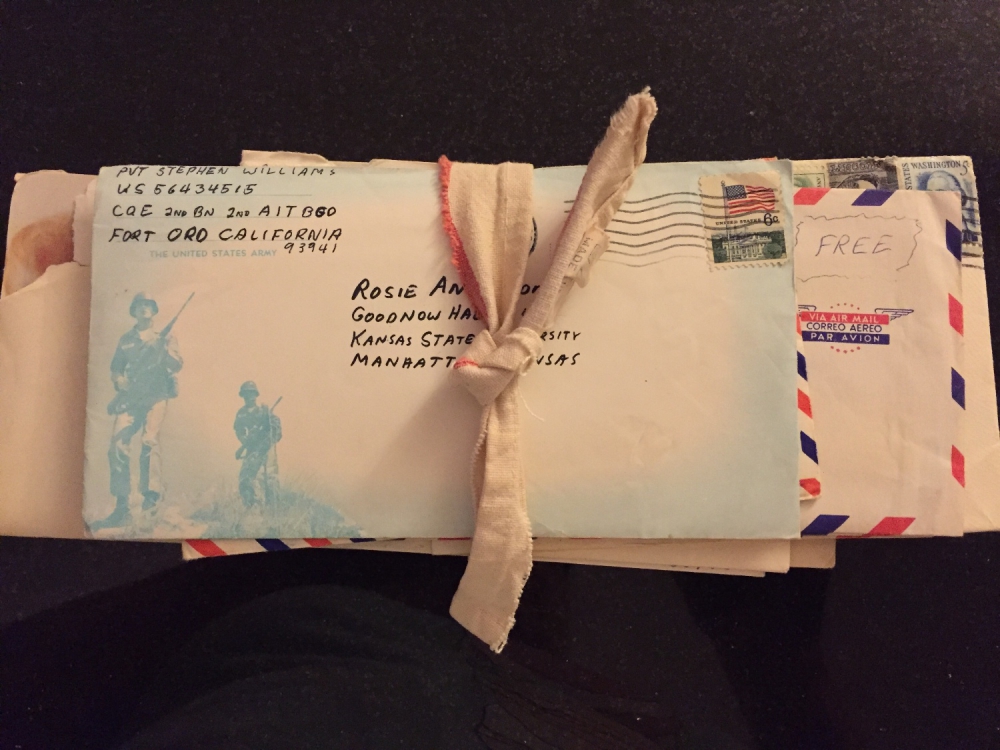 I couldn't sleep the other night. As I headed for my comfy chair, I pulled out this cool box I recently ordered online. It held something pretty special…the letters my husband and I wrote to each other over forty-five years ago when he was in Vietnam. It occurred to me that the airmail envelops weren't the only things rarely seen these days. Letter writing itself seems to be a thing of the past.
Once I started reading them, my guy's young love made me smile. It was his trust in Christ, however, that warmed my heart the most. I remember how panicked I was knowing Steve was in a combat zone with a dangerous job as a point man. Neither of us really knew why we had to go through this trial.
It was then that the Bible became more than a book I carried with me to church each week. It became my lifeline. When fear, threatened to overwhelm me, I was led to read about God's strength. I sent verses to Steve reminding him of God's protection and care. Now when I look back on a lifetime of ministry to veterans, I am confident that Steve's life was protected in miraculous ways for a reason. He was "saved to serve" and God was preparing him to "suffer hardship as a good soldier" 2 Timothy 2:3 NASB.
If you are overwhelmed, or if you have felt like giving up lately, I would encourage you to turn to the Lord. He will strengthen you and give you hope through his living and active Word!
[tweet this].
I will not die, but live, and tell of the works of the Lord.
Psalms 118:17 NASB
---