Posts
Rosie & Steve Williams, were honored by members of the Kansas House Veterans Committee
Wednesday, May 26, 2021 by Staff
Congratulations to Rosie & Steve Williams, who were honored by members of the Kansas House Veterans Committee on the final day of the Kansas Legislative session. The husband and wife pair were recognized for their service to veterans through the Kansas Point Man ministry and through their recent book, "Nine Pairs of Boots In Vietnam."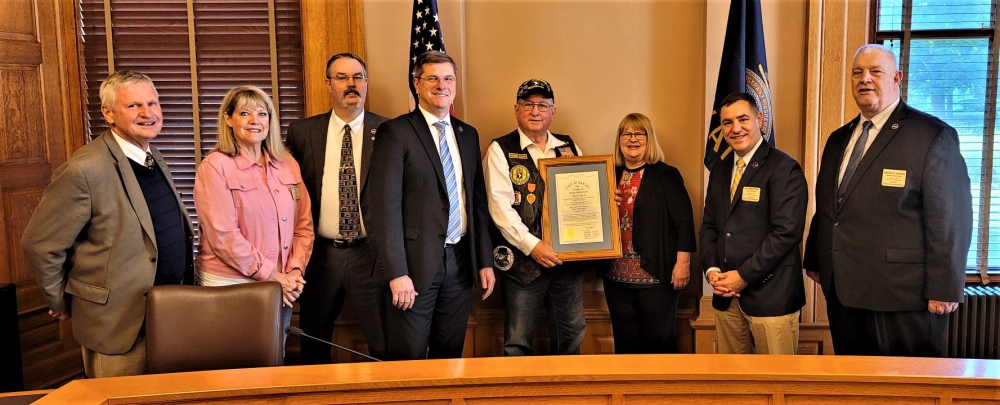 Steve gave critical testimony during hearings in the Kansas House for the proposed new Veterans Home to be built in northeast Kansas. The bill was eventually passed and signed into law so that the dream of a new veterans home will become reality.
The resolution honoring the pair was passed unanimously by the entire Kansas House of Representatives. Retired Army Col. Rep. Pat Proctor presented the certificate with other House members and bill sponsors present.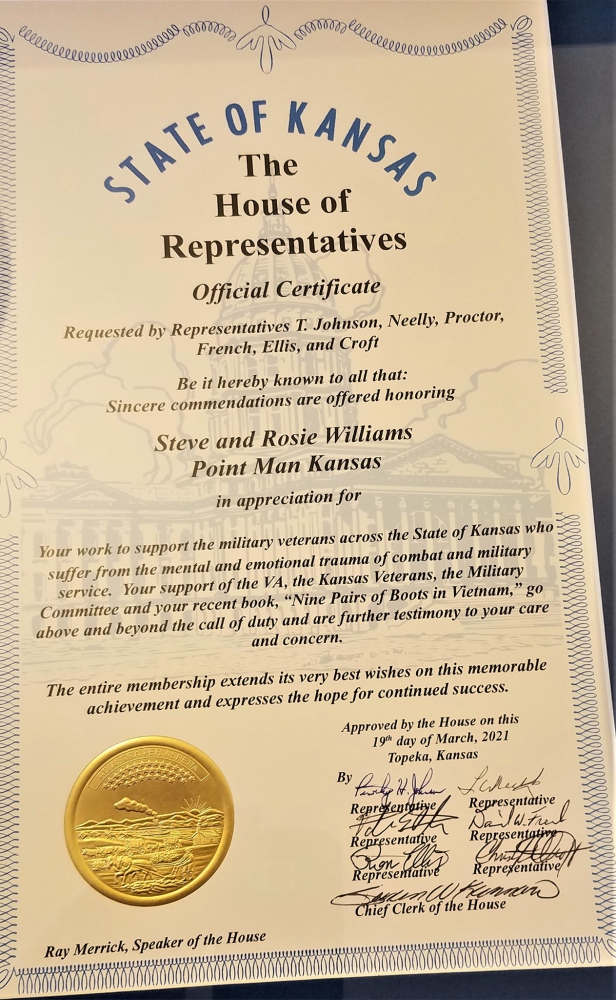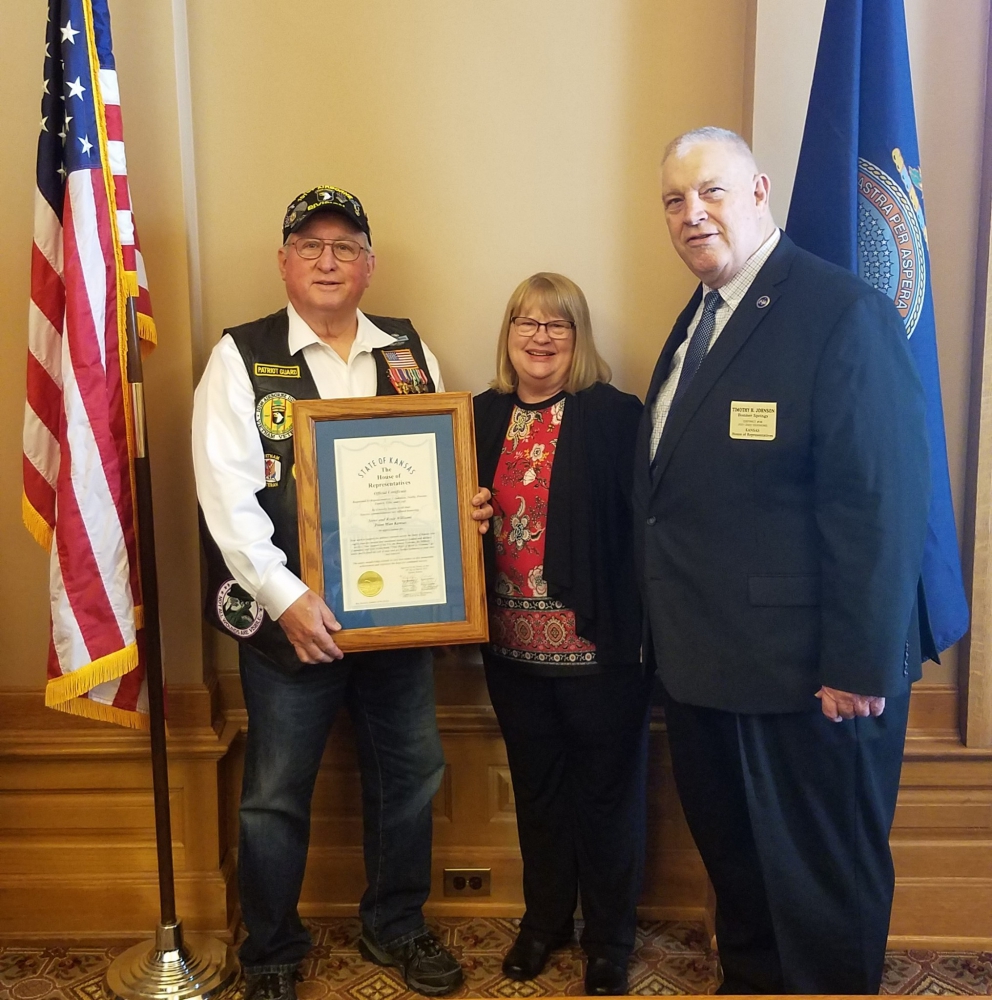 ---