Leavenworth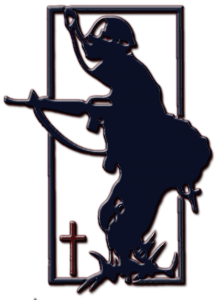 Point Man of Leavenworth Kansas
Outpost Leaders: Gary (Sam) Sanford and Jack LeRoy
Point Man Dinners resume after a year of breaking due to Covid on 30 July, 2021 at 6:00 pm.
Speaker: John Norton, former CIA operative.
MONTHLY MEETING INFO
WHAT: Point Man Dinner
WHEN: Last Friday of the month at 6:00 pm
WHERE: Rock of Ages Chapel EFC, 1017 Randolph St. in Leavenworth, Kansas. 66048
WHO: Veterans and family members
During the Covid Pandemic Point Man of Leavenworth has continued to serve the veterans living at the VA Domicillary, 3499 Wilson Ave, in Leavenworth, Ks. Dominos Pizza has been providing the meal on the last Friday of the month. You will find good food, friendship, encouragement, and support. To make certain we have enough food for the dinner, please contact: Chaplain Gary (Sam) Sanford at [email protected] or 913-758-1255 (Rock of Ages Church office) if you would like more information.